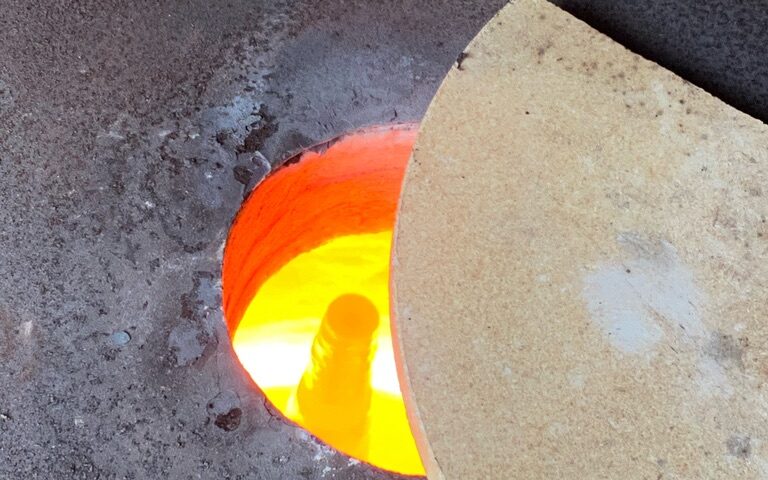 We're delighted to be putting on another Raku Day this year, once again run by Carol and Richard and hosted by Elaine.
Cost is £50 per person.
We're running it as a Covid-safe even and so spaces are strictly limited. Once you've signed up we'll get in touch to take payment and give you the details of the venue – as usual it's first come, first served, so sign up as soon as possible to guarantee your place and avoid disappointment.
Sign up for the Raku Day 2021
Note: this is event is only open to BPSS Members, but you can become a member here.
Raku day guidelines
The number of items per person will be monitored and limited to 5 small bisque items (nothing over 12"/30cm high) per person. 
Maintain appropriate distance at all times.
All to bring disposable gloves for using glaze equipment
All to bring own tea/ coffee/ food/ cutlery/ mug/etc
All to bring own bucket and scrubbing materials
Wearing masks or face coverings is optional but encouraged
Wear old, natural fabric clothes, making sure that your arms, legs and feet are well protected against stray embers etc.

BPSS will provide glazes/ gas/ sawdust/kilns and equipment
There will be a portaloo in yard with washing facilities, disposable towels and bin.